Sorenson Ventures Fattens War Chest With New Investments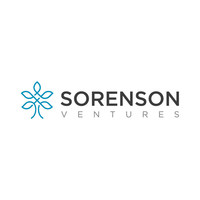 Sorenson Ventures announced it has closed its first fund with investments totaling to more than $110 million, topping its target of $100 million.
The fund leverages the analytics and operations capabilities of its parent company, Sorenson Capital, a growth equity and buyout firm that has more than $1 billion in managed capital. It was founded in 2002.
Sorenson Ventures amassed the $110 million from investments from foundations, endowments, corporate, family and individual investors.
The Silicon Valley based fund is already powering 8 early stage companies:
Sorenson plans to fund additional startups in the future.
"Our focus on helping entrepreneurs by proactively working with them beyond a simple investment has already been resonating with high quality startups," said Sorenson Ventures managing director Ken Elefant, who along with Rob Rueckert, also lead the company jointly. "We roll up our sleeves and seek to add value by making connections to customers, helping teams recruit key talent and assisting them in finding product-market fit. We become their true partners, like early-stage venture funds used to do in the early 90's."
Elefant and Rueckert both have long-standing institutional and corporate investment experience. They first worked together at the Kauffman Fellows Program before joining Intel Capital.