On-Demand Home Services Platform HOMEE Raises $15 Million
August 30, 2019
A company that makes it easier for homeowners and property managers to secure skilled service providers received new funding from a variety of investors.
The Tampa, Florida based startup HOMEE raised $15 million in Series B financing from Forte Ventures, which led the round. Other investors include Liberty Mutual Strategic Ventures, State Farm Ventures, The Hartford, Ferguson Ventures, Activate Capital Partners, Florida Funders, Deepwork Capital and Engage. The company so far has raised nearly $30 million.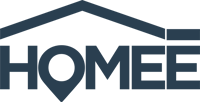 HOMEE is an on-demand home services platform providing homeowners and property managers with quick access to thousands of skilled service providers. It users GPS-enabled smartphone tech to get services providers to a job location for repairs, improvements or maintenance in 30 minutes or less, according to the company.
"We launched HOMEE three years ago to change the way homeowners and landlords order home services. Our revolutionary on-demand model which ensures our customers the highest quality service at the most competitive price is why we have gained the trust of some of the largest property owners in the country." said Doug Schaedler, HOMEE co-founder and CEO, in a statement. "This financing round is especially exciting for the Company as we are pleased to have the participation of three innovative leaders within the insurance industry and Ferguson, the world's leading distributor of plumbing products and a major HVAC distributor. We look forward to working with all our new strategic partners and servicing their home improvement needs across the country."
"We are excited to lead the Series B financing round and join the HOMEE team as the company continues to pursue rapid growth throughout the United States," adds Forte Ventures Managing Partner Tom Hawkins. "HOMEE is one of the fastest growing companies in the home services market and has achieved tremendous traction to date by successfully addressing key industry challenges." Hawkins joins HOMEE's Board of Directors as part of the funding deal.
Among HOMEE's clients are First Key Homes, Pinnacle, First Communities and Havenbrook Homes.