Mortgage Marketplace Morty Scores New Funding
August 8, 2019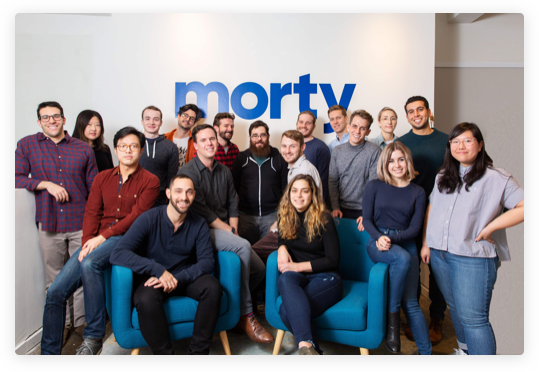 Morty, the New York City based startup announced it raised new funding to make it easier for homebuyers to shop for a new mortgage.
The startup announced it has raised $8.5 million in Series A funding from Prudence Holdings, which lead the funding in this round. Supporting investors in this round includes Lerer Hippeau Ventures, and Thrive Capital.
This is the second fundraising round for Morty in three years, and the startup has raised $11.5 million in VC funds within that time frame.
Morty is a fully automated marketplace for mortgages. Customers can shop and compare lenders, find their best loan offerings, select the one that suits them best, then close on the loan completely online.
Morty is in the process of launching its platform to ten US markets, with assistance from ten major lenders.
Image credit: Morty