Featured today: Spotio, Ripple Science, Abacode, Rive, Lily.ai,  Zipari, SurvivorNet
SPOTIO, a mobile-first decision platform for outside sales teams based in Dallas, Texas, announced it has received $4.5 million in Series A funding. The investment comes from a single source, Ballast Point Ventures. The startup's platform lets sales teams manage their territories, execute face-to-face meetings, and optimize sales pipelines and performance across their organization. SPOTIO plans to use its investment to boost development of its tech pipeline, grow its sales team, and intensify its marketing efforts.
Ripple Science completed a $2.5 million equity financing round, backed by Dundee VC, Mercury Fund, SpringTime Ventures, Red Cedar Ventures, M25, Rise of the Rest Seed Fund, ID Ventures, Invest Michigan and the University of Michigan's MINTS fund. Dundee VC's Greg Beaufait, partner of the fund, will join the Ripple board. Ripple is a HIPAA compliant, SaaS platform that helps researchers better manage all levels of participant recruitment and retention for clinical trials.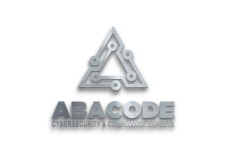 Cybersecurity and compliance services startup Abacode has raised $4.85 million in Series A growth equity funding. The Tampa based startup's investment was led by Ballast Point Ventures. Abacode will use the new funds to scale its sales, security and project execution teams, broaden its marketing efforts and enhance its technology-enabled service offering.
Rive, which develops tools for designers and content developers to add "high-quality real-time animation " to apps and games, has secured $4 million in seed funding led by Andreessen Horowitz and Unusual Ventures, with the support of various angel investors. Five, previously known as Flare, plans to grow its team with the new funding.
Lily.ai announced it has raised $12.5 million in Series A funding from Canaan Partners, which led this round, with participation from NEA, Fernbrook Management and Unshackled Ventures. Lily.ai helps companies gain customers by using deep learning to help brands convert customers through personalized recommendations.
Zipari has announced it now has $22.5 million in Series B funding for its consumer experience platform developed exclusively for health insurance. The funding was provided by Vertical Venture Partners, with participation from Health Velocity Capital, Healthworx, and Horizon Healthcare Serivces, Inc. The funding will be used to widen its distribution channels, expand partner integrations and boost the development of its product lines for investing in strategic innovations.

SurvivorNet, a New York based health media startup closed on a $10 million Series B investment, led by Gatemore Ventures. This brings the startup's total investment to $15 million. The new funding will be used to speed up SurvivorNet's growth and to expand its coverage across more forms of cancer. 1.5 million unique visitors per month visit SurvivorNet for information and help for dealing with various forms of cancer, according to the startup.
Hits: 13