Fitness Tech ClassPass Powers Up With New Funding, Unicorn Status
ClassPass, formed from the frustration of its founder to find a dance class in NYC to join after work, now has more new funding to make it easier for others to shape up and improve their own health and happiness.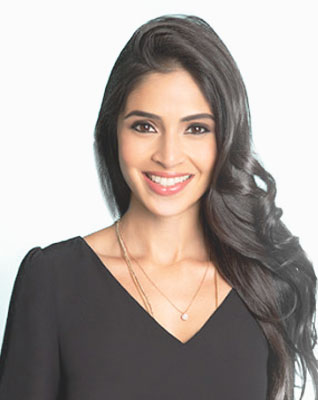 The New York based startup closed on a $285 million Series E funding round, led by L Catterton and Apax Digital. Temasek also participated in the funding. As part of the deal, L Catterton's Managing Partner Marc Magliacano and Apax Digital Managing Partner Daniel O'Keefe will be joining ClassPass' Board of Directors.
This new funding, according to CNN Business, puts the company's valuation past the $1 billion mark, making ClassPass one of the nation's first announced unicorns this year.
The company started as an app and website that made it easier to find and book fitness classes. It has since expanded to become a community of health and wellness enthusiasts helping each other find activities and places to improve their personal well being.
ClassPass's growth is fueled by rapid expansion of the service in 28 countries, with 1,000 key employers incorporating ClassPass into their corporate wellness programs. It has also partnered with 30,000 gyms, studios, wellness providers and other heath and wellness providers.
"We are motivated by the impact we've had on members and partners, including 100 million hours of workouts that have already been booked. This investment is a significant milestone that will further our mission to help people stay active and spend their time meaningfully," said ClassPass Founder and Executive Chairwoman Payal Kadakia, in a statement. Kadakia formed the company in 2011. 
Adds Fritz Lanman, CEO of ClassPass, "This fundraise is a reflection of our proven and sustained success in the U.S. and our rapid adoption internationally. In 18 months, we've scaled from 4 to 28 countries. Even in our recently launched European markets, our partners consistently call us their #1 driver of new customer reservations. Our goal is to be the brand of choice and clear leader in every country we enter. This investment will allow us to expand more rapidly within existing geographies, add more countries to our network, and scale our corporate program globally."
One of ClassPass' key investors is impressed with the fitness-tech's growth and future.
"ClassPass has continuously evolved its model to meet the changing needs of both partners and users, " said L Catterton's Magliacano.  "The ClassPass credits model, when combined with its A.I. tools, allows studios significant flexibility in monetizing their excess inventory and generates more revenue for studios than any other aggregator. We are confident that ClassPass is poised to grow into one of the most prominent wellness brands of the new decade and we couldn't be more excited to continue to partner with Fritz and his team."
Thanks to this latest funding, ClassPass will continue its growth in proprietary reservation and booking tech worldwide.
Hits: 16