Botify Comes Stateside With New Funding
Paris based Botify is getting ready to enter the Untied States. And they are doing it with a new round of funding.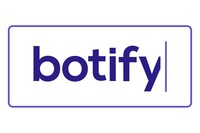 The startup, with specializes in organic search marketing, announced today that it closed on $20 million in Series B funding, led by Idinvest Partners and Ventech. The company to date has raised $27 million. This new investment will fuel product innovation, customer adoption and continued growth, according to Botify.
Botify also plans to open an office in Seattle, Washington on March 1st, It's second worldwide headquarters.
"With today's financing and the tremendous support of our investors, we will further cement Botify as to go-to partner for enterprise search professionals,' said Adrien Menard, CEO and Co-Founder of Botify, in a statement. Adds co founder and CTO Thomas Grange, "With approximately 80,000 queries done every second on search engines, it is critical for companies to optimize the organic search process to be found. In fact, if you're searching the web, you're likely clicking on results optimized based on insights provided by Botify as we are working with some of the world's largest enterprises such as Expedia, Nike, Marriott, and hundreds more."
Botify, launched in 2012, saw its business grow 200% in the last year in the US.